Here are a few items made from crochet or any kind of knit work, that I am absolutely dreaming about!
Most definitely a sense of inspiration to draw from the yarn pool.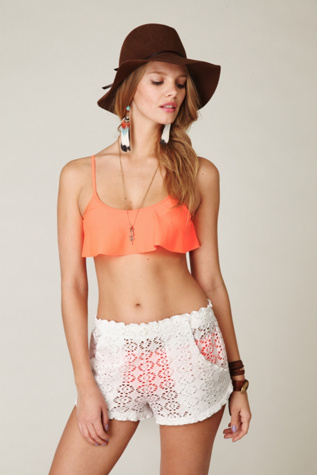 Free People Daisy Chain Shorts-"These are absolutely perfection!"
Thread Sence Crochet Me Tank "I'm going to attempt to make this top, love the fringe at the bottom."
Forever 21

Cropped Crochet Vest* "Definitely a must have for spring!"



Modcloth Flawless Taste Heel "Trying to figure out why these shoes are not in my closet already.."
Anthropologie Berry Vine Necklace

"All around perfection"